I was looking forward to sushi for almost a month before I finally managed this travel from home trip to Japan. The evening felt like a wonderful treat!
My Choices
Meal & Sweets: I bought some vegetarian sushi and then splurged on vegetarian dumplings as well. About ten minutes before I was planning to eat, I realized the sushi didn't come with soy sauce. I was preparing to put on jeans and my mask and head back out to the grocery store for it when I thought to double-check my fridge. Luckily, I had a few packets leftover from a Chinese takeout order months ago. Whew! Crisis averted! The dumplings were good, but the sushi was especially delicious. I've loved seaweed since tasting it for the first time in high school at the house of one of my best friends. For dessert, I had an Americanized version of Mochi. I considered going a little more authentic and choosing the green tea flavor, but I ended up buying the cookies & cream flavor. It was powdery, squishy, and decadent. No regrets.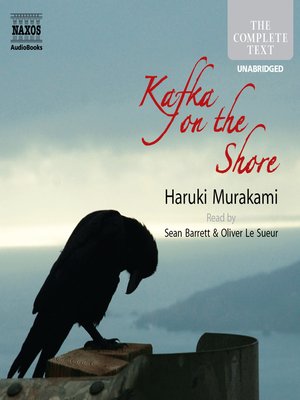 Book: A few days before my trip, I started reading Kafka on the Shore by Haruki Murakami. I feel like one of the only people on the planet to never have read anything by Murakami, so I took the opportunity to try one. I'm not usually a fan of magical realism, but so far I'm really enjoying it. I'm about 60% finished with it right now and wishing I could make a living talking to cats and finding lost ones. I have no idea where this is going or what to make of either of the alternating stories. But I do like the main characters a lot.
Music: I listened to some music from my favorite animes. On a computer to which I no longer have access, I have a whole playlist. But I cobbled together a new one, mostly with songs from Weis Kreuz, Wolf's Rain, and Yuri on Ice.
Movies: I did a search on Netflix for "Japanese Movies" and added a handful of animated movies to My List. My first choice was Mirai, a quirky, sweet movie about a young boy feeling at odds with his family when his parents bring his new baby sister home. He starts speaking with entities from his family's past and future who help him realize his important place in life. I especially loved the human version of his dog.
I also watched Mary and the Witch's Flower, because its description had me at "magic school." Mary accidentally stumbles upon a rare, magical flower and its ties to a mysterious, secret magic school. She proceeds to save the day, of course. Because I had some projects to work on at the same time, I watched the dubbed version of the movie, with voice talents like Kate Winslet and Jim Broadbent.
Both movies were absolutely delightful and excellent choices.